Viola and piano lunchtime recital
Date: Friday 03rd May 2019 & Monday 13th May 2019
Time: 12.45 (3rd May). 1.15 (13th May)
Venue: National Physical Laboratory, The Pavilion, Queens Road, Teddington TW11 0EL (3rd May)
Location: Kingston All Saints Church, Market Place Kingston upon Thames KT1 1JP (13th May)
Artists: Cressida Wislocki Viola Elizabeth Mucha Piano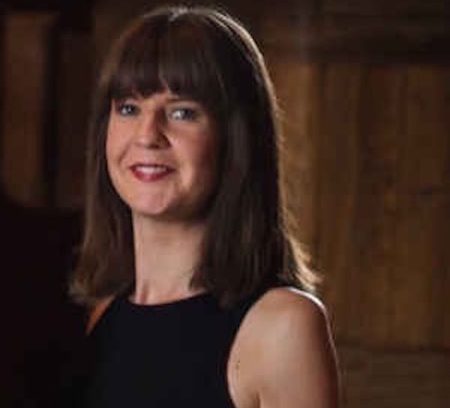 Georg Telemann Fantasia no.7
Robert Schumann Märchenbilder 'Fairytale Pictures'  Op.113
 Michail Glinka Sonata in D minor
Arvo Part 'Spiegel im Spiegel'
After many years not touching a viola, I'm delighted to be returning to the viola repertoire partnering violist Cressida Wislocki in two lunchtime concerts. The programme opens with a solo Fantasia by the German Baroque composer, Georg Telemann, one of the most prolific and successful composers of his time. Published in 1735, the 4 movements of the 7th Fantasia reveal the influence of the Italian style recently arrived in Germany as well as Telemann's mastery of German polyphony.
Robert Schumann composed the 'Märchenbilder' (Fairytale Pictures) in 1851, during his brief and rather unsuccessful tenure as municipal music director in Düsseldorf. A mere three years later he attempted suicide and was subsequently admitted to the asylum, Endenich on his own request. The Märchenbilder, however, display none of the impending slide into madness; on the contrary, in mood these four pieces hearken back to some of Schumann's most creative piano pieces composed and inspired by his love for his virtuoso pianist wife, Clara.
Schumann's Russian contemporary, Michail Glinka, known often as the 'Father of Russian Music', began composing his sonata for viola as early as 1825 and did not put the final touches to it until the 1850s, though he only left 2 movements complete. Glinka was as much a pianist as a violist which is evident from the virtuosic and demanding piano part, over which the viola line soars beautifully and robustly.
Arvo Pärt composed 'Spiegel im Spiegel', (mirror in the mirror) in 1978 just before his departure from his native Estonia after a prolonged struggle with the Soviet State. Composed in a minimalist style that employs his self-invented compositional technique, 'Tintinnabuli', which creates an effect like the ringing of bells. The 10 minute piece consists of a simple rising arpeggio repeated in the piano over which the left hand of the piano and the viola alternate playing various notes of the triad creating a mesmerising and hypnotic effect. In 2011, the piece was the focus of a half-hour BBC Radio 4 programme, Soul Music, which examined pieces of music "with a powerful emotional impact".