Piano duets
Date: Tuesday 16th May 2023
Time: 1pm - 1.45pm
Venue: St John The Baptist Church
Location: Church St, Peterborough PE1 1XB
Artists: The London piano duo Elizabeth Mucha and Nigel Foster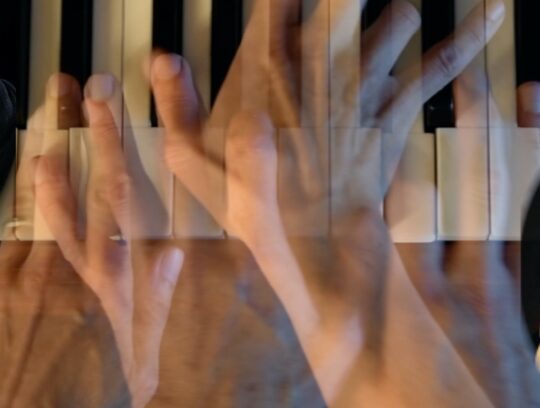 Maurice Ravel – Ma Mère L'Oye (Mother Goose) 
Francis Poulenc – Piano Sonata for Four Hands 
Erik Satie – Parade: Ballet Réaliste 
William Walton – Music from Façade 
Constant Lambert – Trois Pièces Nègres pour les Touches Blanches  
William Walton – More Music from Façade 
This piano duet programme of music from the 1910s and 1920s explores a period of huge experimentation in France and England as composers sought to find new musical paths after the devastating upheaval of the Great War.
We begin though in 1910 with the delicate sounds of Maurice Ravel's suite, Ma Mère L'Oye. Composed specially for Mimi and Jean, then aged 6 and 7, children of Polish émigrés living in Paris, these charming pieces take us into the magical world of fairy tales, seen through the eyes and ears of a composer known for his vivid imagination and love of exotic colours. This is followed by the Piano Sonata for Four Hands by Francis Poulenc. A short, youthful work, written in 1918 when Poulenc was just 19, this miniature sonata is full of teenage energy and pianistic acrobatics!
Arguably one of the greatest influences on 20th century composers was the eccentric and controversial Scottish – French composer Erik Satie. He shot to fame relatively late in his career when he composed the music for Parade in 1917. Performed by Diaghilev's Ballets Russes, this one-act ballet combined the talents of all the leading artistic lights of Paris at that time; Cocteau, Picasso, Massine, Apollinaire and Satie. The ballet depicts the sideshows put on at fairgrounds to lure customers inside. Satie first performed his arrangement for four hands in the avant- garde series at the Théâtre du Vieux Colombier in 1919.
Across the pond in the early 1920s, the young up-and-coming composer, William Walton composed Façade, an entertainment of jazz-inspired music accompanying recitations of avant-garde poems by Edith Sitwell that was premiered first in a private performance in 1922 and then publicly in 1923. It evokes all the exuberance and risqué spirit of the 'Roaring Twenties'. This version was arranged for four hands by Walton's great friend Constant Lambert.
Lambert's own music also features in our programme. Trois Pièces Nègres pour les Touches Blanche, three witty pieces played entirely on the white keys of the piano, were composed in 1949. Although written nearly 30 years after the other works in this programme it pays homage to a period when Jazz and African-American music first gripped the hearts of Europeans in the 'Roaring Twenties'. Constant Lambert was one of the first people in Britain to recognise the talents of Duke Ellington, and his son, Kit Lambert, was manager of The Who.