Inspired by Dance
Date: Monday 22nd May 2023
Time: 12.30
Venue: Waltham Abbey
Location: Abbey Farmhouse, Abbey Gardens, WALTHAM ABBEY, Essex, EN9 1XQ.
Artists: Krassimira Jeliazkova - violin
Elizabeth Mucha - piano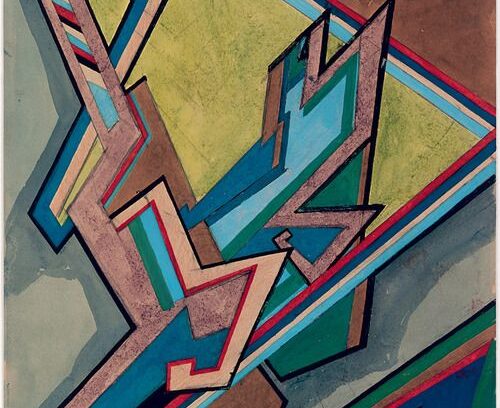 Alfred Schnittke                                                 Suite im Alten Stil    (Suite in the old style)
                                                                                       Pastorale, Ballet, Minuet, Fugue, Pantomime
Pantcho Vladiguerov                                         Choro from Deux Paraphrases Bulgares
Piotr Ilyich Tschaikovsky                              Russian Dance from the ballet "Swan Lake"
Carlos Gardel (arr. John Williams)                  Tango (Por una Cabeza)
Darius Milhaud (arr. Jasha Heifetz)             Brasileira from the suite Scaramouche Op 165b
Elegant ballet, sultry tango, rhythmic Bulgarian choro, laidback Brazilian samba – hopefully this programme, inspired by dance, has something for everyone!
We begin though with a suite of pieces by Alfred Schnittke (1934-1998), a Russian composer of Jewish-German descent. Like his melting pot heritage, he is famous for developing 'polystylism', a compositional technique in which he juxtaposed and combined music of various styles past and present: no style was considered obsolete or inferior. Not so well-known is that Schnittke composed nearly 70 film scores in 30 years! The five movements of Suite im Alten Stil (Suite in the old style) were part of a soundtrack for the Soviet comedy drama 'Adventures of a Dentist'. In true Schnittke style, it is a pastiche of various musical genres found in Baroque music: pastorale, ballet, and minuet are clearly dance movements; pantomime takes its inspiration from 'Commedia dell'arte', the Italian street theatre of the 16th century and the fugue is a musical form in which several contrapuntal voices dance around each other to create a whole. It was originally composed for violin and harpsichord – again a nod to the Baroque!
Like Schnittke, Bulgarian composer Pantcho Vladiguerov also boasted an interesting ancestry. Born in Switzerland of Russian Jewish/Bulgarian parents in 1899, he studied in Berlin and later became music director of the Deutsches Theatre there. He returned to Sofia in 1932 to become a professor of piano at the State Academy, now named after him. Like so many East European composers of that generation, he was greatly influenced by the folk music still readily heard then. He  composed several works which incorporated folk elements including Choro from Deux Paraphrases Bulgares. 'Choro' or 'Horo' is the Bulgarian national dance, but just to complicate matters, it is not a single dance but rather a collective noun for the many types of dances typical in different regions of Bulgaria. Each of them has its own rhythm and other peculiarities, e.g., the way people hold hands or the shapes they form while dancing. Vladiguerov's 'Choro' opens with a rhapsodic improvisatory section, inspired by the style of singing from the region of Thrace, before settling into a typical choro rhythm in which the 9/8 metre is subdivided into 2+2+2+3. The music then takes a breather for a few bars before launching headlong into a fast symmetrical choro rhythm in combination with snatches of previous dance tunes cleverly woven throughout.
The Russian Dance from the ballet 'Swan Lake' by composer Piotr Ilych Tschaikovsky was one of the many amendments he made to the ballet after the premiere in Moscow in 1877 was a huge flop! Hard to believe as his ballets are now considered classics. What would Christmas be without the 'Nutcracker'!  The 'Russian Dance' is a virtuoso duet piece for the prima ballerina (Odette/Odile) and a solo violin accompanied by the orchestra.
From Eastern Europe we move our attention to music from South America for the final two pieces of our programme. Tango (Por una Cabeza) was firmly put on the map in 1992 when it was used in the film, 'Scent of a woman' in the famous tango scene. It was composed by French-born Argentinian singer, songwriter, and actor Carlos Gardel. He embodied the soul of tango with his distinctive singing and together with his handsome 'film star' looks he became a household name during his lifetime. When Gardel died in 1935, millions of fans came to pay their respects as his body was taken from Colombia (where his plane crashed) through New York City and Rio de Janeiro. This version of 'Por una Cabeza' was arranged by the American film composer and conductor John Williams for Itzhak Perlman, considered to be one of the greatest violinists alive.
Our final piece Brasileira is the third movement from the suite 'Scaramouche' by French composer Darius Milhaud. He spent two years in Rio de Janeiro (1917-1919) as the cultural attaché to the French Ambassador Paul Claudel, and was greatly influenced by Brazilian music.  'Brasileira' takes its inspiration from samba and jazz which he first heard on a visit to New York in 1922. Originally composed for two pianos in 1937 it is played here in an arrangement by the virtuoso violinist, Jascha Heifitz.
The painting is called, "Dance" by Helen Saunders, one of the only two female painters in the Vorticist movement during the Great War.