Piano quintets
Date: Sunday 07th November 2021
Time: 12pm - 1pm
Venue: Stapleford Granary
Location: Bury Road, Stapleford, Cambridge, CB22 5BP
Artists: Elizabeth Mucha piano with members of the East Anglian Chamber Orchestra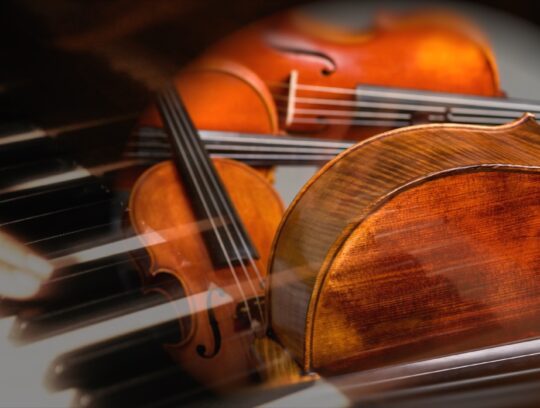 I'm delighted to be returning to Stapleforth Granary with members of the East Anglian Chamber Orchestra to perform Schubert's famous 'Trout' quintet and the 1st movement of the less well-known C minor quintet by Vaughan Williams.  Both works were only published after the death of their respective composers.
Schubert's Quintet is scored for the unusual instrumentation of piano, violin, viola, cello, and double bass, the same as Johann Hummel's Piano Quintet, which was a favourite piece of Sylvester Paumgartner, the wealthy music patron and amateur cellist who commissioned Schubert to write his quintet during the carefree summer of 1819. Paumgartner also requested that Schubert incorporate his song "Die Forelle" within the composition. This sunny composition in five movements clearly reflects the 22-year-old Schubert on his summertime vacation in the countryside, enjoying outings, music parties and impromptu concerts.
The C minor piano quintet by Ralph Vaughan Williams, though first performed in 1905 in the Aeolian Hall in London, was only published nearly a century later, in 2002. It was withdrawn by the composer along with most of the music he wrote at that time. After Vaughan Williams' death, his widow Ursula donated the unpublished manuscripts to the British Library but embargoed their performance, only relenting on the occasion of a celebratory conference on the composer in 1999 – its first documented performance since 1918.
The work has the same scoring as Schubert's Trout Quintet. By removing the usual 2nd violin from the customary piano quintet grouping of instruments, it gives more prominence to the viola, Vaughan Williams' own instrument. The long sweeping lines of the first movement and the manner in which he develops them, clearly shows the influence of the great Germanic composers. However, there are moments when the distinctive musical language which we associate with Vaughan Williams rings through loud and clear.